Service & Repair
Lyndex-Nikken is dedicated to providing not only the highest quality products, but also the highest quality of service and customer care.
How can we help?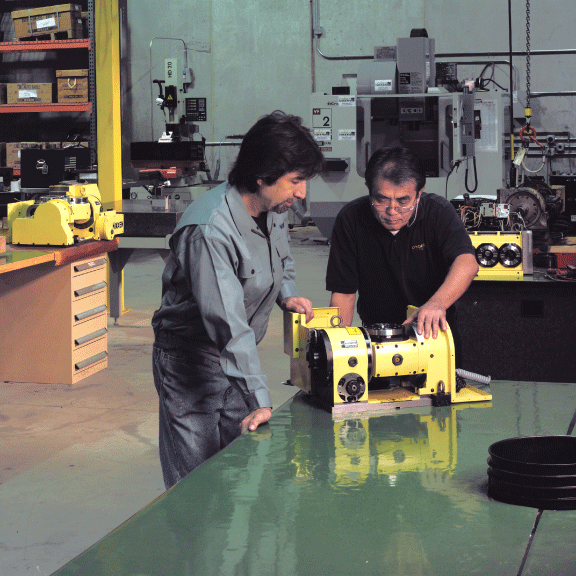 Our fully equipped service department has over 30 years experience enabling complete and timely support for all Lyndex-Nikken products including: CNC rotary tables, CNC machining center tooling, Live and Static tools. Lyndex-Nikken implements training certification programs in order to standardize a thorough understanding of our products. Our certified service engineers provide high quality service, technical support and training, and look forward to satisfying your industrial needs.
We fully stock all internal components to provide expedited support through our cost-effective maintenance and rebuild program.
To prevent an interruption in your production schedule, for certain models we can offer a "loaner" while your tool is under repair.

In-house services:
Fault diagnosis and repair work
Motor fitment and CNC M/C preparation
Cable manufacture and guard modifications
Brake boosters upgrades
Rotary Table retrofit service for installation on different machining centers
Tool repair and calibrations
Complete rotary table refurbishment
Customer training and support
Our comprehensive technical and repair services is here to protect your investment. Please contact us to arrange a visit or discuss any requirements in more detail.