Rotary Table Installation
Complete Turnkey Installation and Interface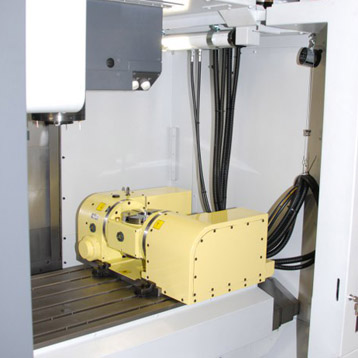 Lyndex-Nikken is the only rotary table manufacturer to offer complete interface and installation on Fanuc controller machining centers. You can rely on us to provide a clean and professional installation which will look as if it came directly from the factory.
We guarantee a seamless integration with your machine tool and CNC control, whether a 4th or 5th axis, on vertical or horizontal machining centers.
Examples:
A team of experts dedicated to provide 100% customer satisfaction
Lyndex-Nikken's regional managers can guide and assist you with proper table selection that will suit your machine and application. With over 500 rotary tables successfully installed throughout North America, our dedicated team of factory-trained application and engineering technicians can offer additional support with machining expertise and systems integration.
The highest quality hardware and components
We use only superior hardware and components to guarantee the best results and a
trouble-free long life for our products.
Genuine Fanuc parts
Genuine Fanuc option parameters
Cut and wear resistant Waterproof Cabling
Cable management
Factory Clean Installation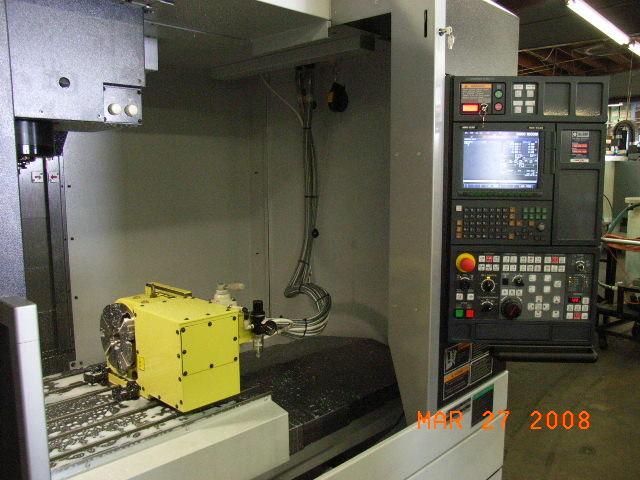 Our service includes the following:
Drive Installation
Parameter Changes
Communication Cables
Table Installation
Fiber Optic Cables
Documentation
Bulkhead Cable Set
External Cable Installation
Installation Process
Step 1- Electrical Cable Setup
- Mount cable kit and air line plate onto sheet metal
- Plumb the electrical cables to the electrical cabinet
Step 2- Amplifier Installation
- Mount Fanuc amplifier and fiber optic cables
- Set parameters to turn on additional axes
Step 3- Rotary Table Setup
- Install rotary table for fine tuning
- Install brake clamp and unclamp buttons on control panel
- Setup and programming training
For more information regarding our installation and interface services, please contact our office or call us at (847) 367-4800. Our engineering staff is ready to answer all your questions.